There's a lot going on at Point Clare Community Hall in 2017, with activities for all ages and interests!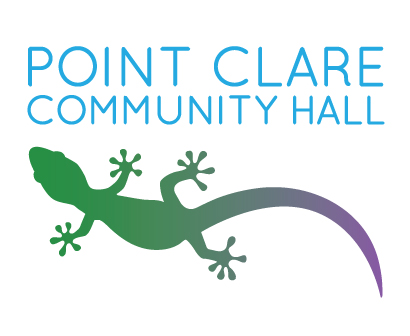 Welcome back to our regular Hall Hirers, who will be running regular activities at Point Clare Community Hall throughout the year:
Tascott Playgroup
Tascott Playgroup has a new Coordinator – Kelly Metcalfe. Welcome Kelly!
The playgroup meets each Tuesday morning at 10 am during school terms. If you have young children, or have just moved to the area and want to meet other parents, playgroup is a great option.
It is an informal place where mums, dads, grandparents, caregivers, children and babies meet up in a relaxed and friendly environment. The adults stay to interact with other adults and to play with their children. All ages from newborn to preschool are welcome. For more information, contact Kelly on 0421 771 727.
Dance Classes
BW Dance resumes in February with classes for a wide range of ages and abilities. R.A.D Classical Ballet, Jazz, Tap, Hi-Hop and more. For more information call Amanda on 0407 782 966 or visit their website.
Koolewong Point Clare Tascott Progress Association
The Koolewong and Point Clare-Tascott Progress Association Inc. is a non-profit organisation dedicated to improving quality of life, sense of community and pride in our urban environment.
The area covers from the start of Brisbane Water Drive from the Pacific Highway, West Gosford, south of the Central Coast Highway to the Woy Woy Bridge, incorporating areas including Point Clare, Tascott, Koolewong and Parks Bay.
The Association aims to provide resources for special events and activities that promote community involvement, appreciation of heritage, diversity, education and safety, small business opportunities and effective communication. Contact Helen at kpctpa@bigpond.com.au or visit the website.
Quirky Quilters
This wonderful group of passionate quilters meets each month on the last Saturday of the month. Contact is Pat Egan on 0404835448 or pategan1938@gmail.com. New members are welcome.
We are also pleased to announce that Point Clare Community Hall has been chosen by two local organisations to hold their monthly meetings:
Fellowship of First Fleeters
The local chapter of the Fellowship of First Fleeters will hold their monthly meetings at the Hall. The Fellowship is an organisation comprised of descendants of those who arrived in Sydney Cove with the First Fleet on 26 January 1788. New members are welcome. Contact Secretary John Fearon on (02) 4323 1849 or email jkfearon@iinet.net.au for more information.
Brisbane Water Caravan Club
Founded in 1997, the Brisbane Water Caravan Club consists of a limit of 40 caravans and holds 11 rallies per year. The club is an opportunity for fellow caravaners to meet new people with a common interest and form new and lasting friendships.
Members are happy to share information on all aspects of owning and buying a caravan and discuss important topics such as vehicle and caravan safety. For more information on joining Brisbane Water Caravan Club, visit their website and fill out the contact form.