Neighbourhood Centre Week theme is "belonging" and is on 30 April - 6 May 2018, so start preparing now. Neighbourhood Centre Week, happening 30 April - 6 May 2018, is a nationwide initiative to celebrate the role of neighbourhood centres in the community.
You can view the video by clicking here.
A common thread that runs through every Centre is their inclusive nature: anyone and everyone is welcome, and members of the community are encouraged to help in the Centre's organisation, management and use. All this makes Neighbourhood Centres real hubs of their community, places where friendships are formed and nurtured, and where people of all ages and all walks of life can really feel that they belong.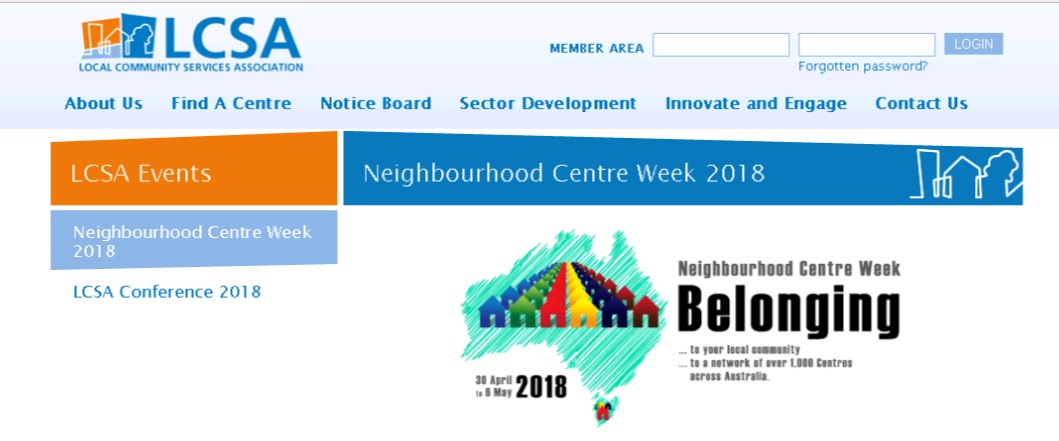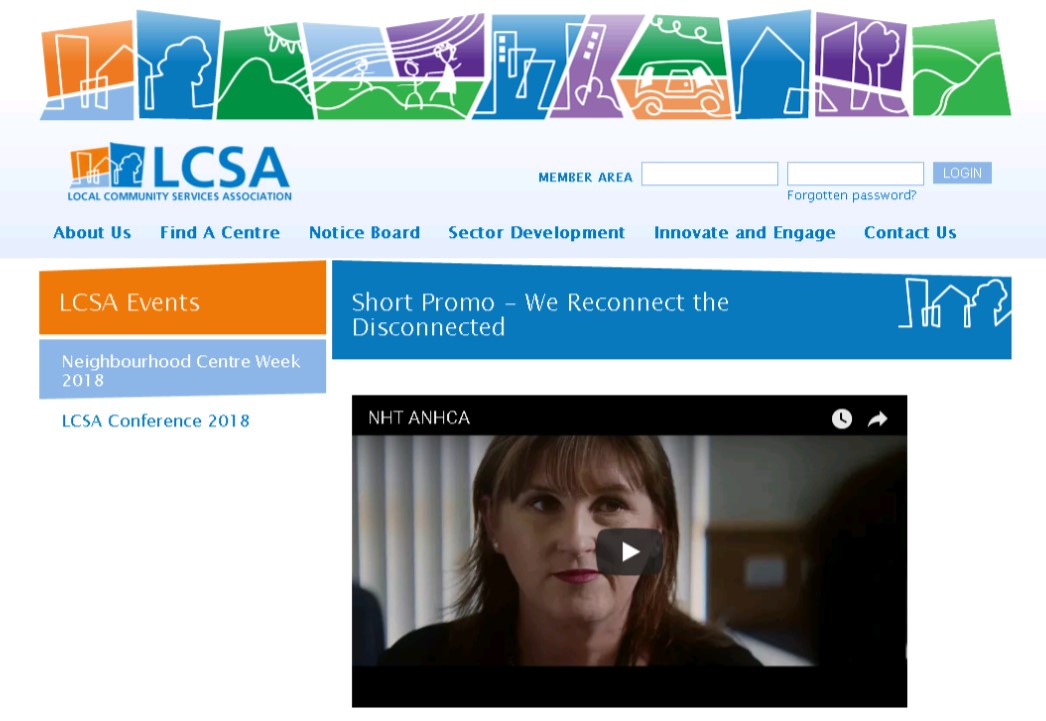 Neighbourhood Centres "connect the disconnected" because they create opportunities for people, normally isolated or marginalised through life circumstances, to come together and build stronger bonds with the broader community. This could be through volunteering, participating in an activity or being part of the leadership team or just making new friends. These social connections create the building blocks for strong, resilient communities that can handle community crises or support the most vulnerable families and children.
Neighbourhood Centres belong to a nationwide network of over 1,000 Centres, all offering activities, programs and services that support social inclusion and address factors that can lead to social exclusion. In turn, all Neighbourhood Centres belong to a global network which advocates for a truly civil society where everyone belongs.